We took our very first little vacation as a family of 3 this past weekend, and it really could not have been any more perfect! Sean, Jordan and I went to Portland for the weekend , with no real plans in mind except checking out yummy restaurants , walking around, and a little (tax free) shopping.
Portland was everything I was expecting and more! It was literally as perfect as I could imagine a city to be... super friendly people everywhere we went, stunning architecture , fun little shops and restaurants , interesting antique malls, tons of beautiful trees and green everywhere, so eco-friendly, and that cozy sweater weather that I love - but what I loved most about it was the small town vibe in the beautiful city!
So I asked Sean how many pictures would be too many for this post. He asked me to look up the official rules of blogging. I informed him that there were not any (at least that I'm aware of)....and thats why there are over 50 pictures....enjoy ;)
The flight was great, Jordan did SO well! These couple pictures are from my (terrible) point and shoot, but I thought Jordan's expression was too cute not to post. This was when Sean was coming back to his seat , and Jordan was SO excited he screamed (the only time he raised his voice while on the flights , I might add).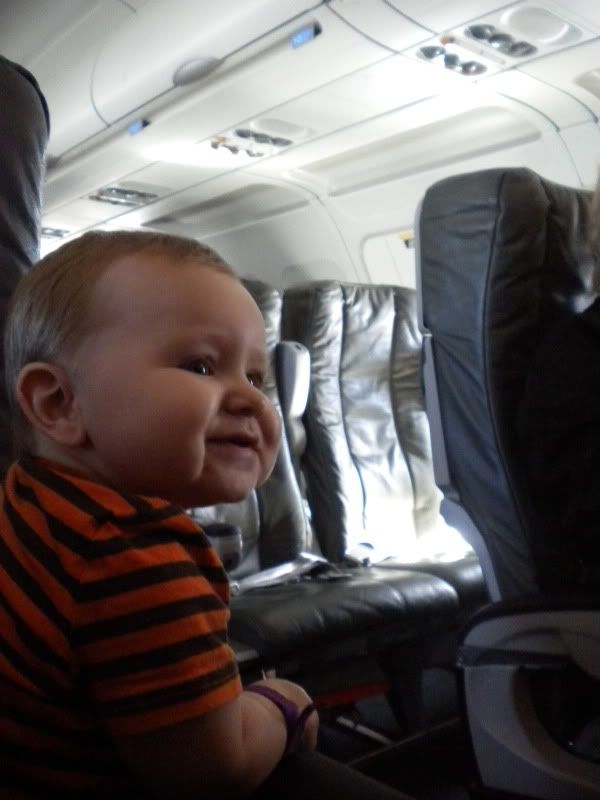 The first night there we ate at
Bridgeport Brewery
and it was SO tasty, and pretty dang adorable (again, forgive the yucky point and shoot shot).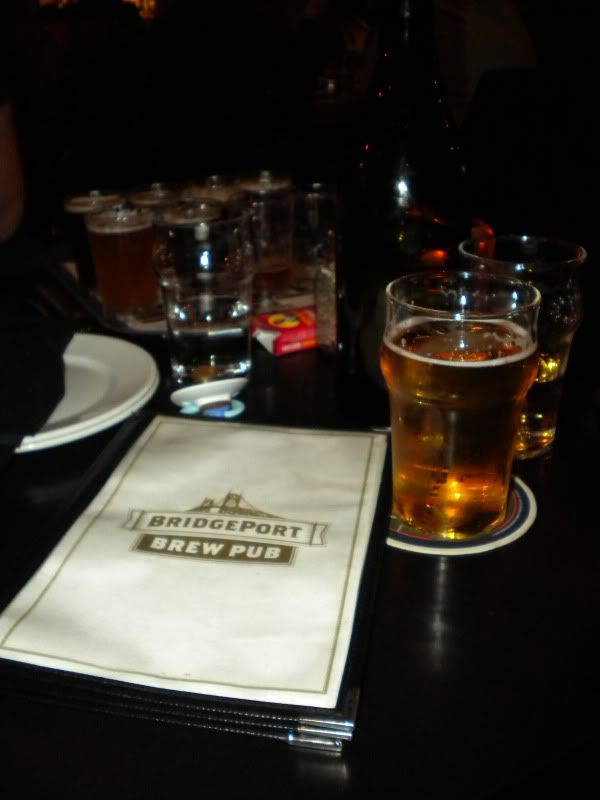 Jordan seriously loved the HUGE bed in the hotel!


On Saturday morning, we got up and went to the Portland Saturday Market. I have to mention that there was a dude that would carve your face onto a garden gnome for $9. I was SO excited! (and then we wondered later why the heck we did not do it!...next time for sure!)



Elephant Ears and Fruit Iced Tea's ....the most perfect breakfast next to the port at the market!



Jordan made an interesting friend there too!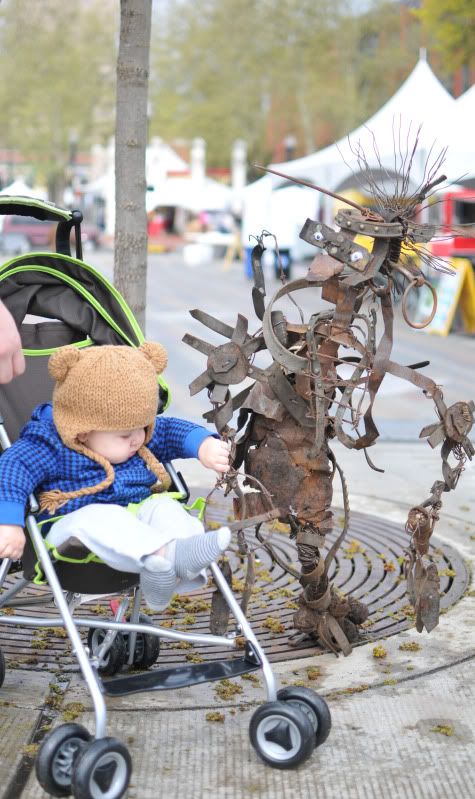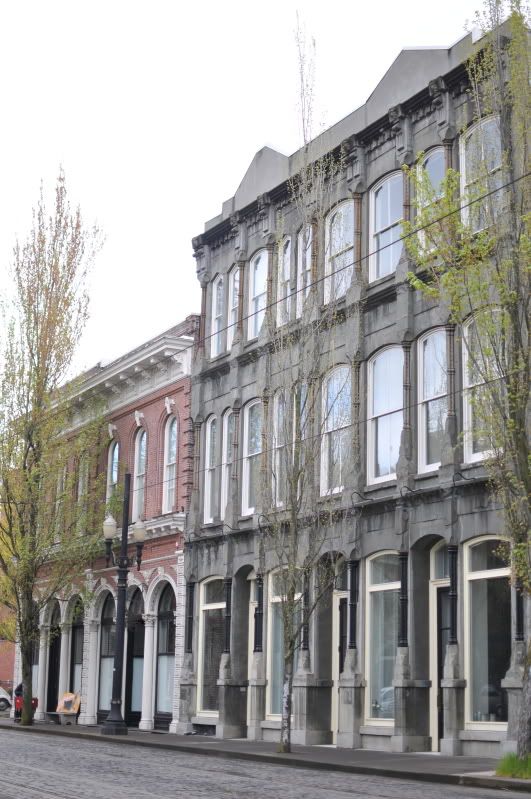 Probably the best family picture ever. (Jordan loves pulling hair these days, and the picture time was the perfect opportunity of course!)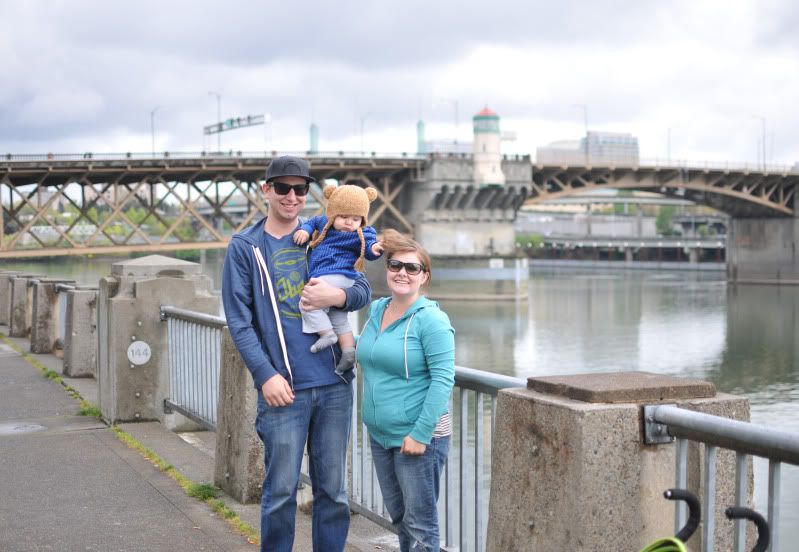 ...and then we tried again ;)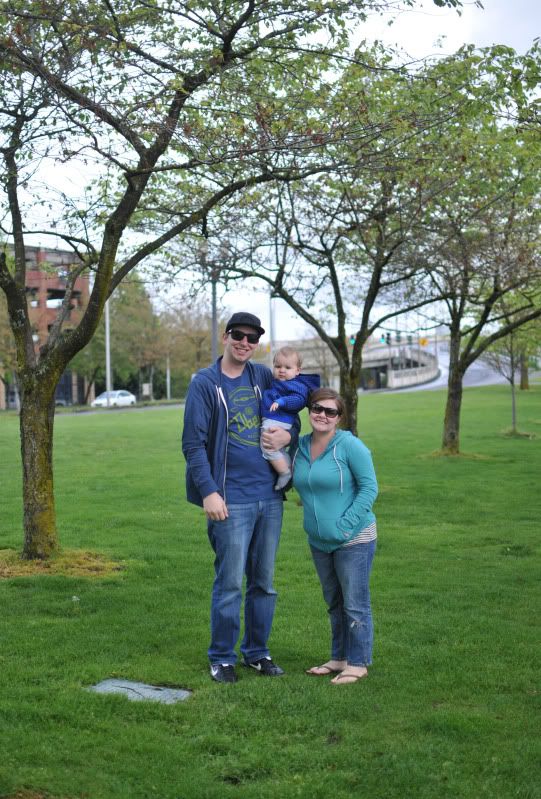 Jordan checking out the port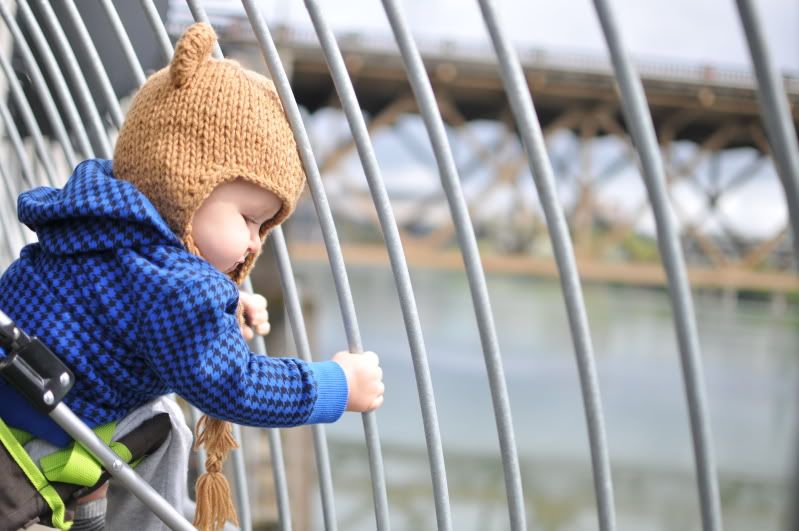 Deschutes Brewery...yum! :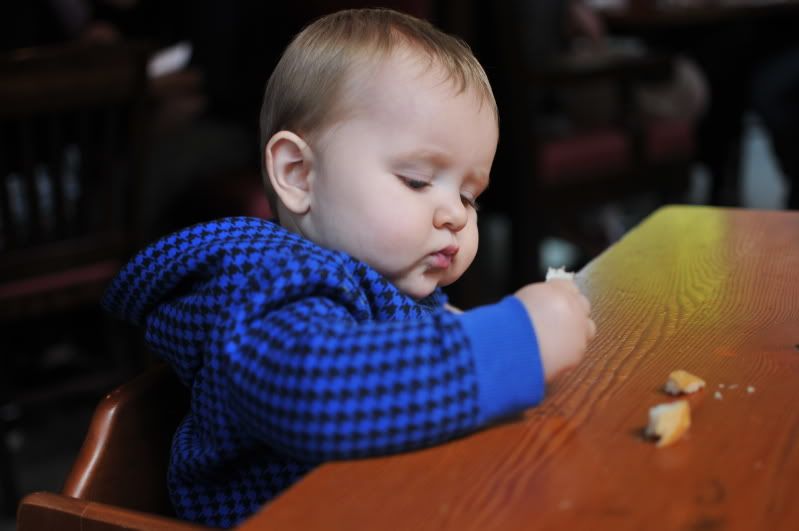 Tip for mom's: Celery is great for teething babies!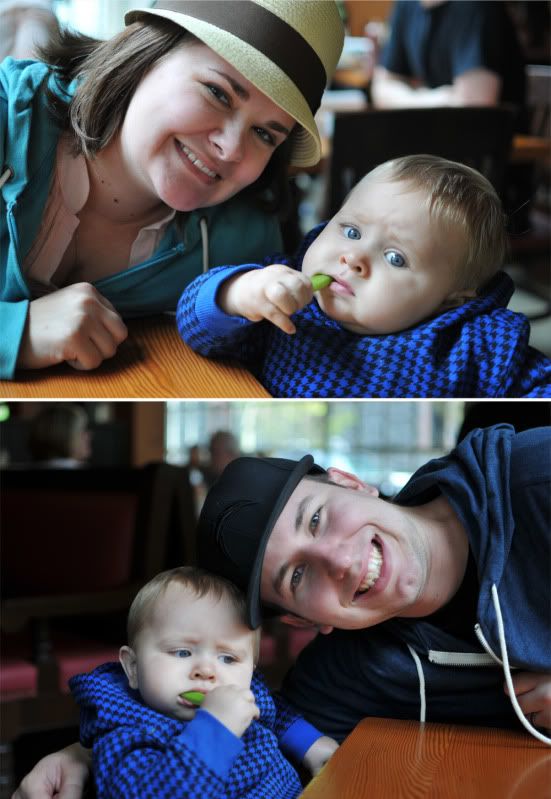 Cupcake Jones...double yum!:



...and Jordan had his first cupcake taste, he dug it!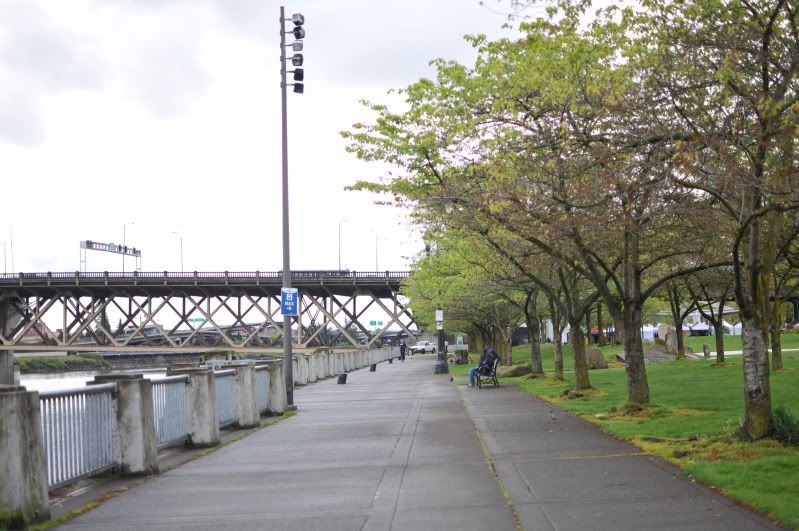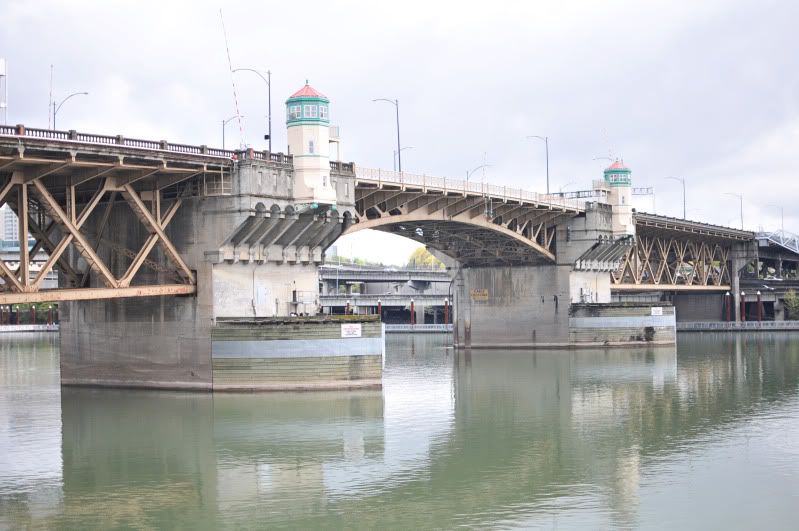 Voodoo Doughnut...tripple yum!: This place was seriously fun! (the 20 people in line would also agree). Just do yourself a favor and check out their doughnut menu on their site. Then just try to resist checking this place out. You wont be able to....and then your belly will be SO happy. :)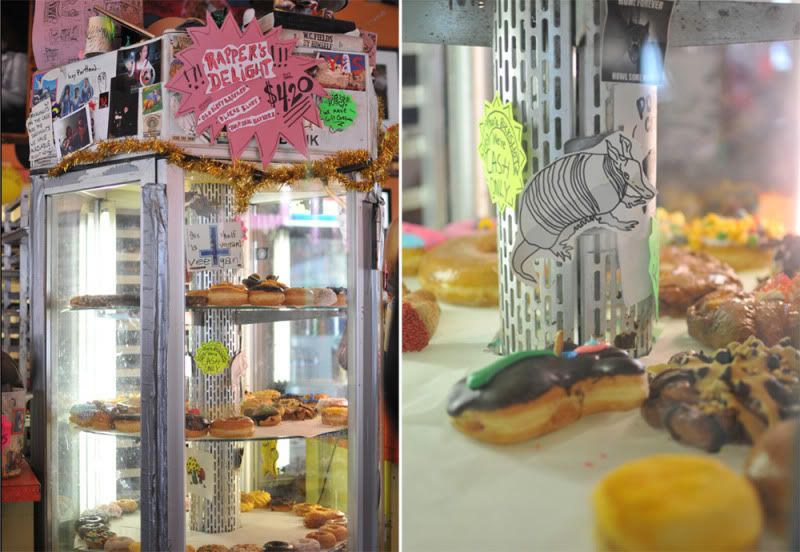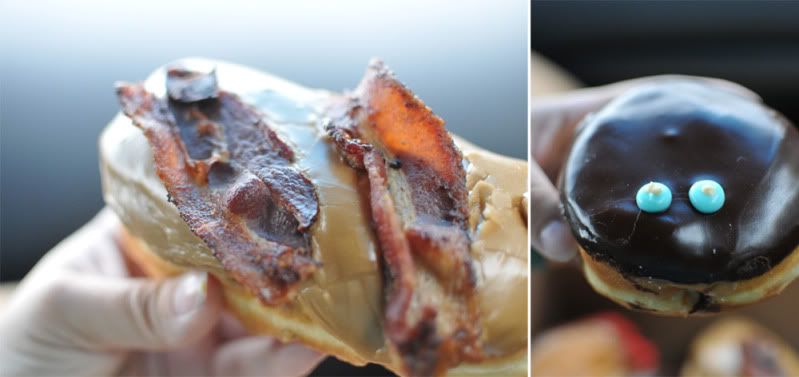 How could you not thoroughly enjoy a bacon maple bar? Seriously!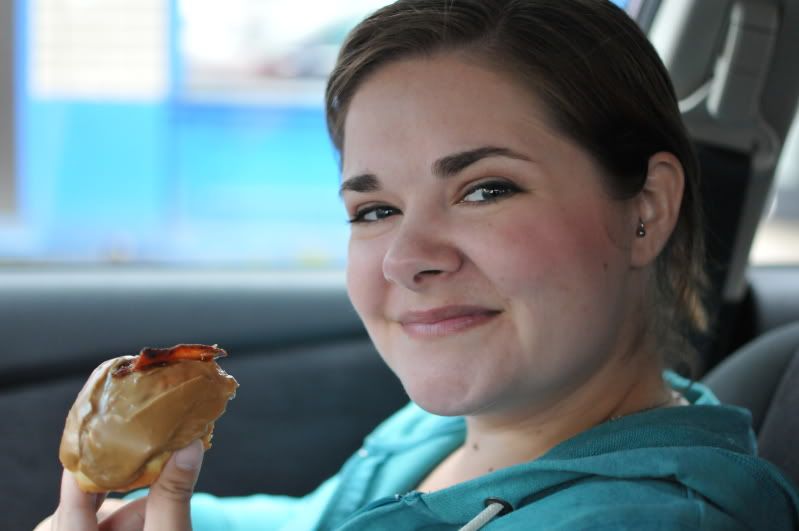 And of course he had even more play time on the bed...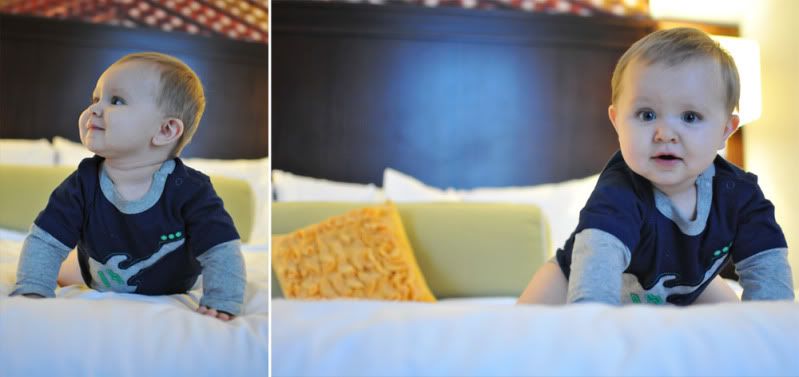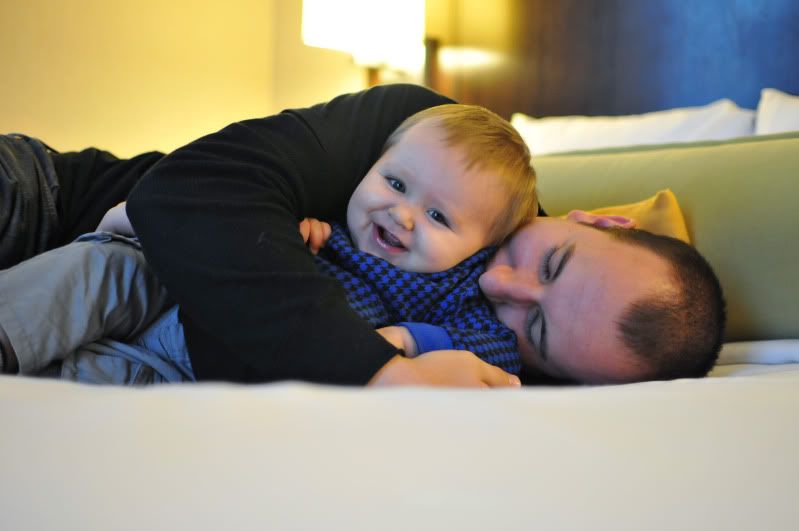 Tax free shopping ;) :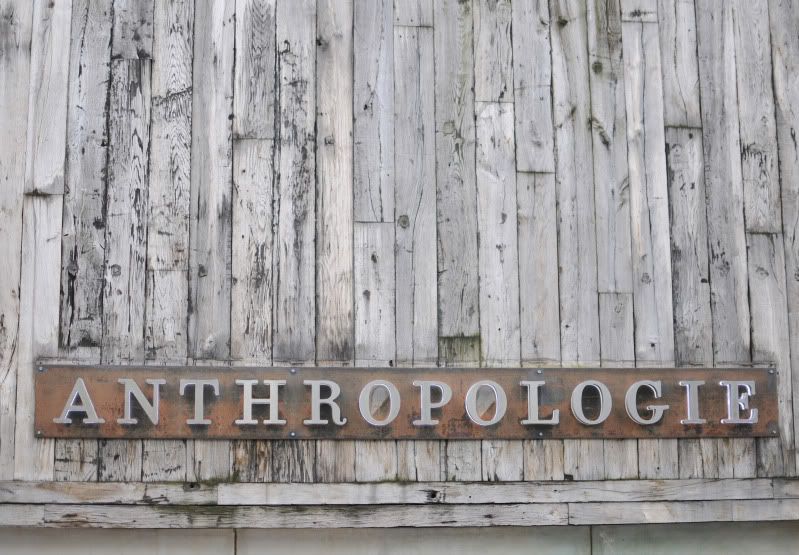 The famous Powell's Books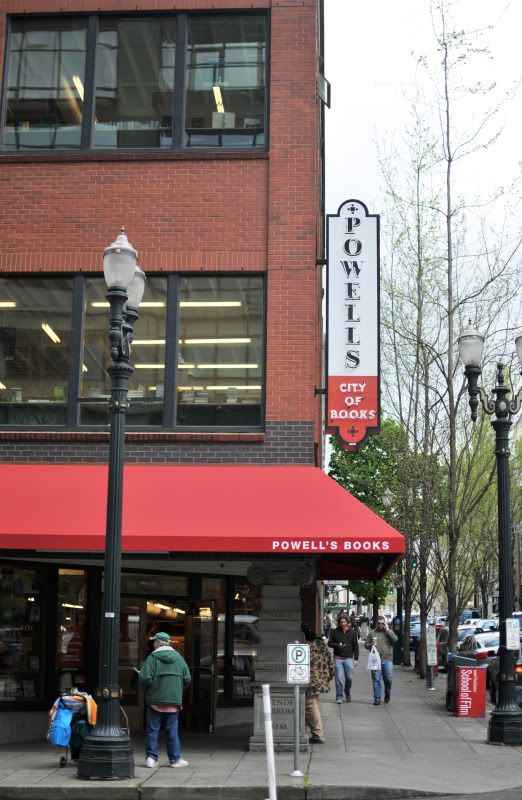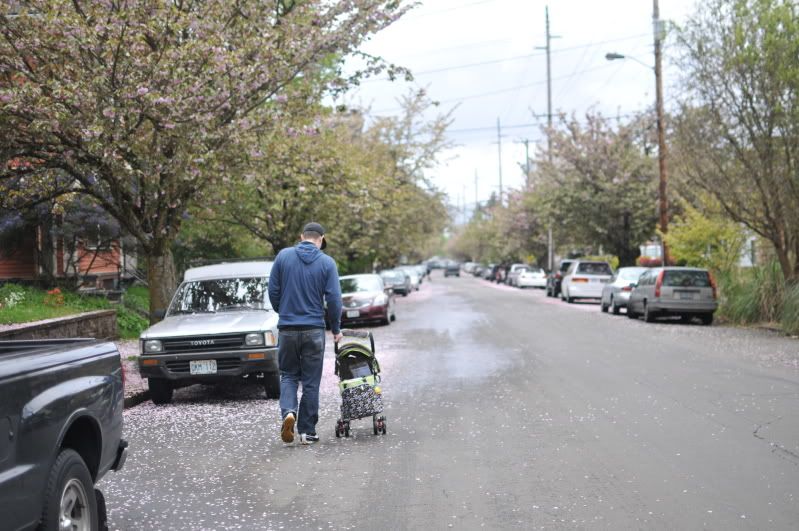 Imagine living on this street....so pretty!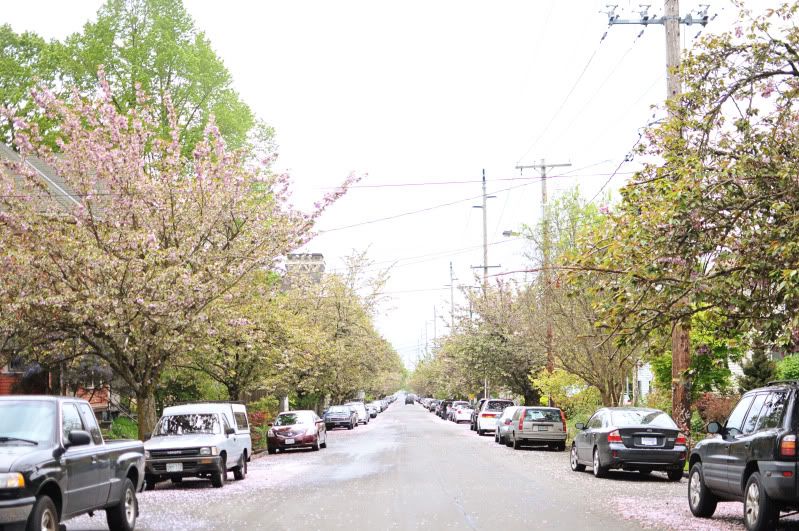 ...and having Pine State Biscuits next door...amazing!!!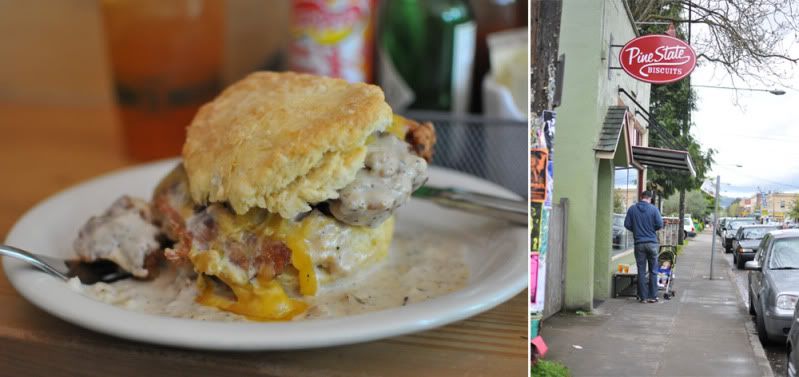 Sean and I both got The Reggie

(

Fried chicken, bacon & cheese topped with gravy)...we had to resist not going back the next day. Too much delish on one plate!


Some one gave the little man a red balloon while out and about. :)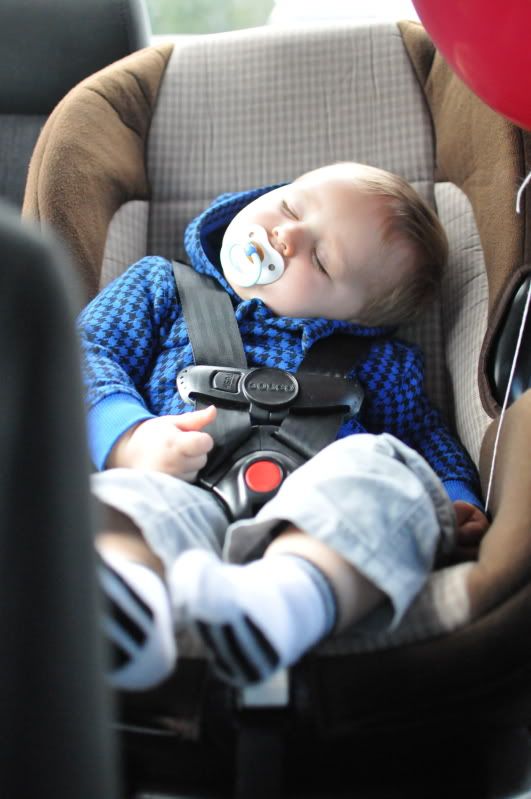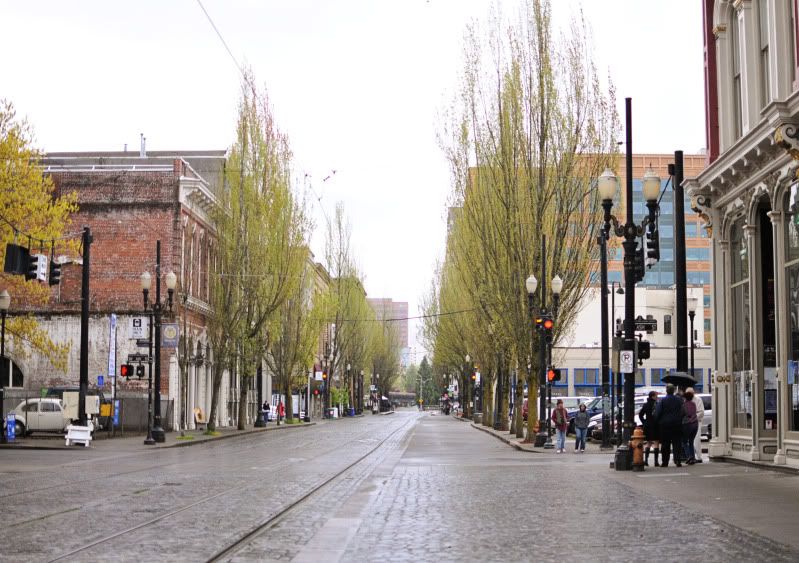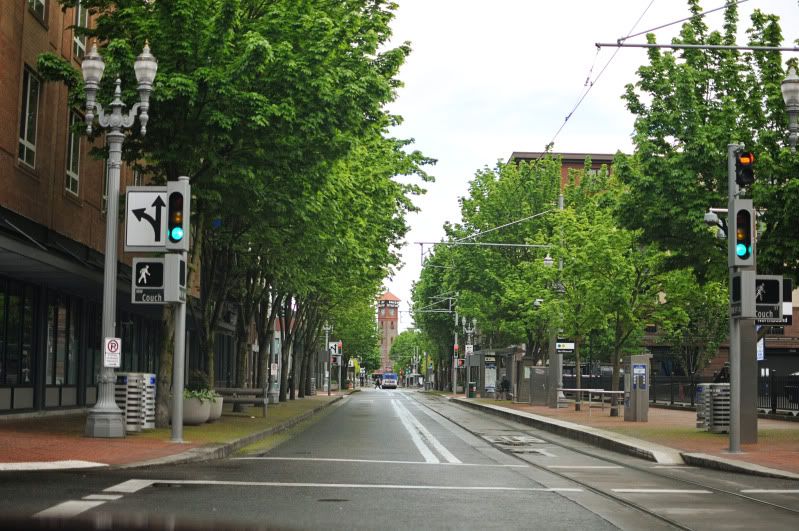 This is what I woke up to in the morning... :)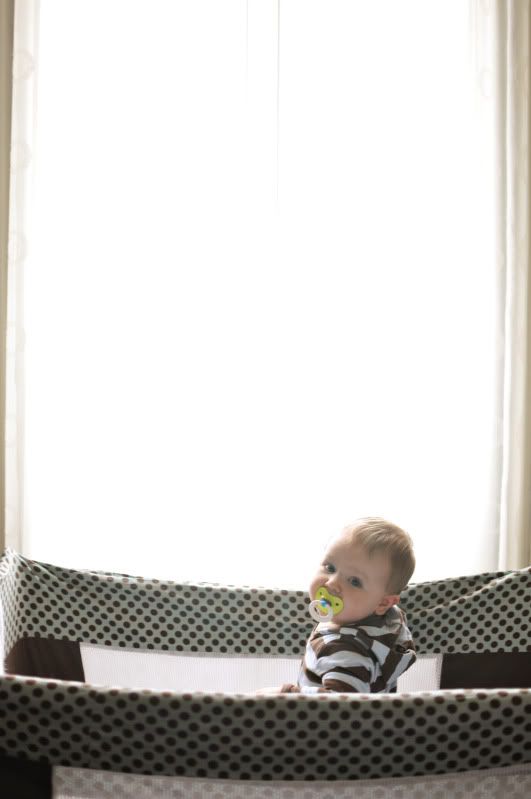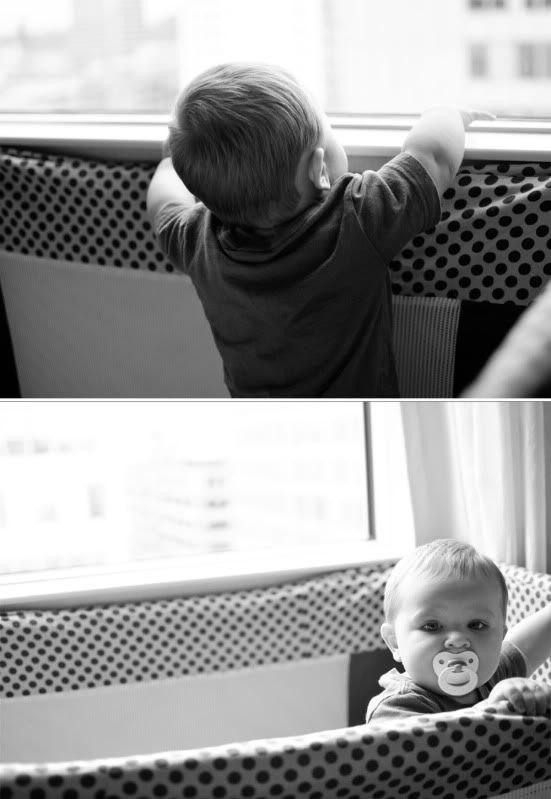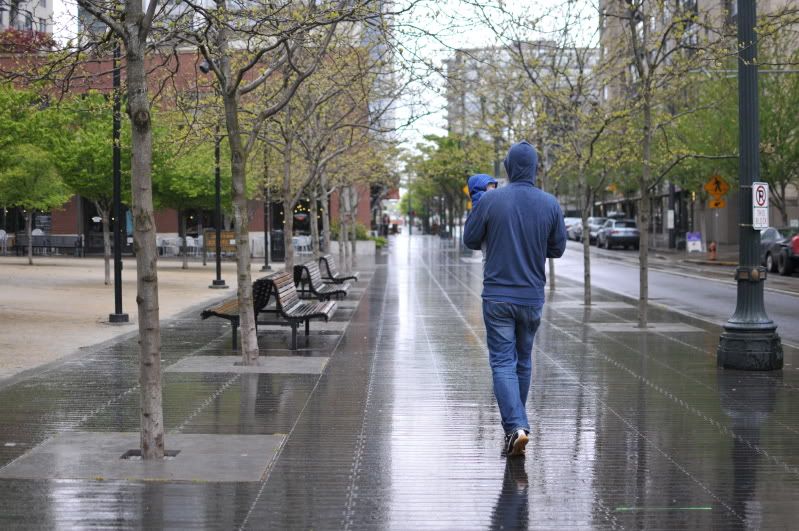 On our last day we had lunch at the (oh-so-adorable) Cloud Seven .



We had some yummy hot tea (that made me warm to the soul) , ham and cheese sandwiches, and a side of sweet potato peanut soup (amazing!) .
The food in Portland is just amazing. Period.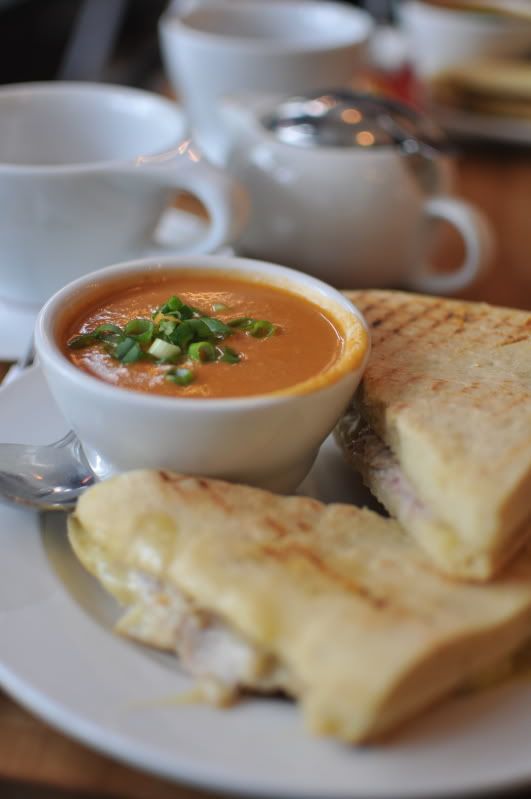 Daddy and Jordan walking around & checking things out...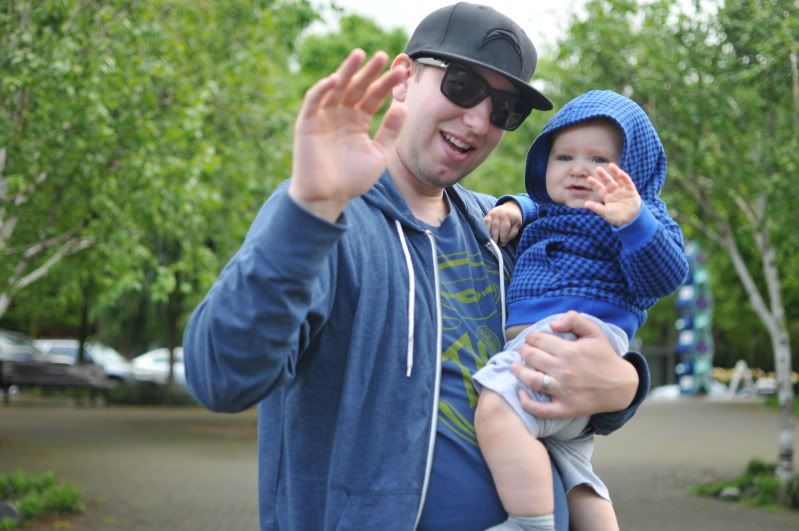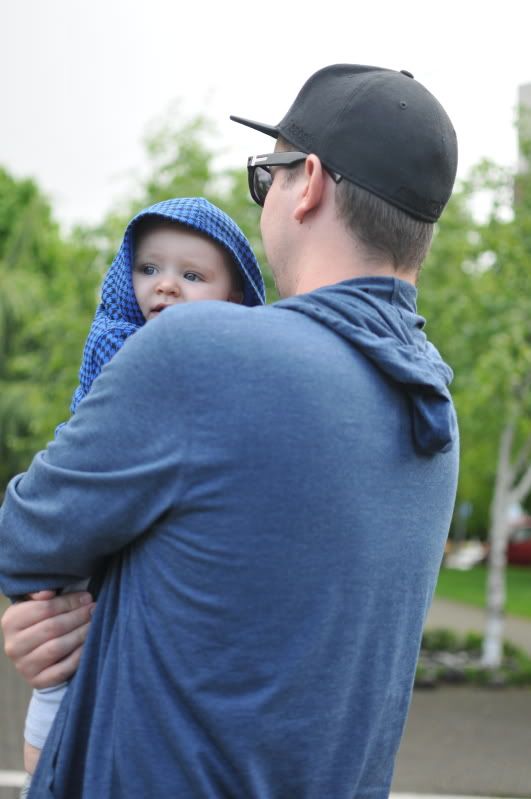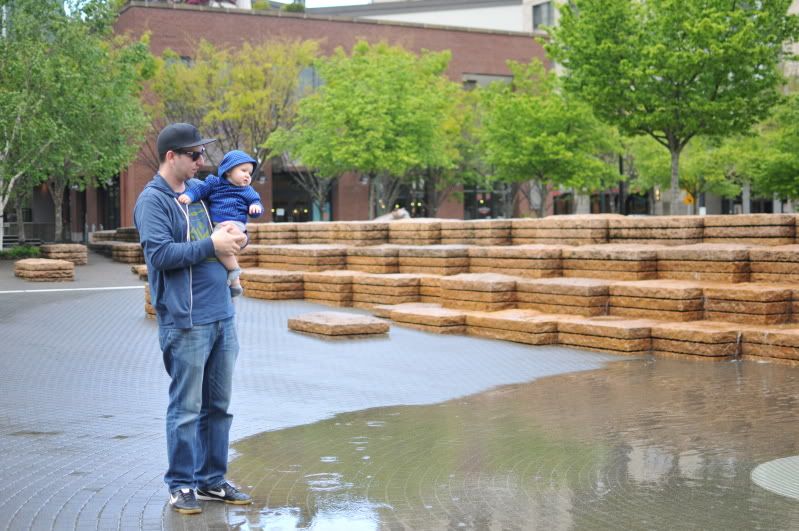 Just before we headed back to the airport, we drove up to Pittock Mansion ... The drive was GORGEOUS!

The view from the Mansion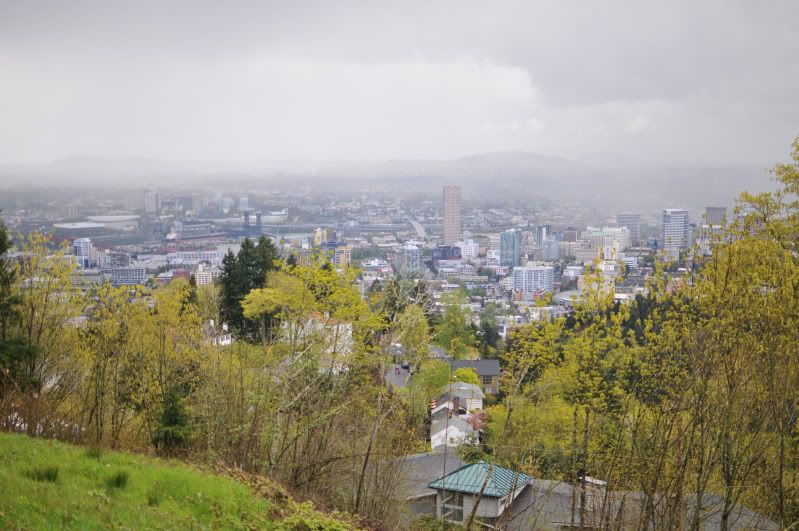 And our last family picture before heading back down and heading to the airport.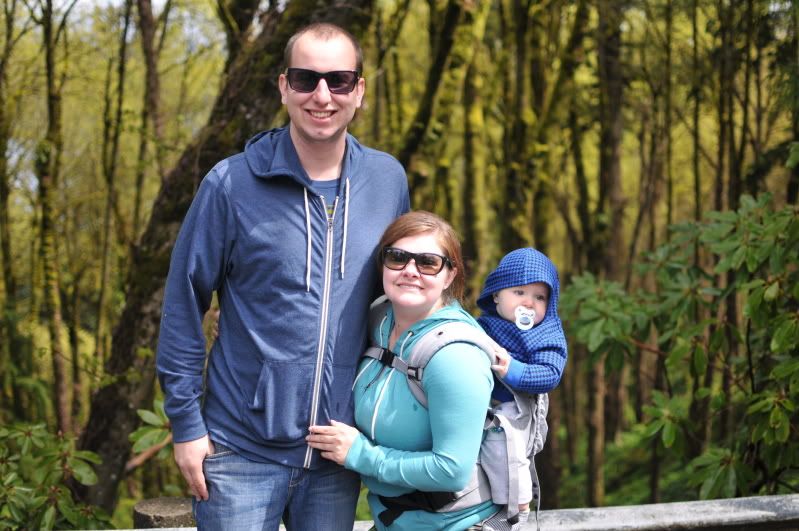 Our trip was nothing short of perfect! I feel like we got to see so much on our day and a half there (even though we had nothing planned at all). We got the city, the forrest, the burbs, parks, mountains, the whole nine! Portland will always hold a very special place in our heart and we will FOR SURE be back soon! :)
p.s. If you are getting married in Portland, or just want us to take your picture there period...please do not hesitate to get in touch! ;)