You know my sweet friend Brooke that I just blogged about? Well, you know how I said she is an AMAZING wedding coordinator? Well I was lucky enough to have the opportunity to photograph her fab team. Orange Blossom Special Events is a fantastic event coordination company that does everything from day of coordination and keeping every thing on schedule and going perfectly, to taking care of the whole planning process for you. Any way you go about it, I would HIGHLY suggest reaching out to Brooke, Christy, and Theresa to help make your big day everything you dreamed it would be!
If you are one of our couples, or if we have ever met and chatted about your wedding, I've probably told you to only book vendors that you love, and that you will be excited to work with on your big day. I wholeheartedly believe this. With that in mind, I would only suggest people that I would personally want to use as part of my own wedding, and in turn, will suggest to you! And Brooke and her team are the only ones I would suggest for the job...they are not only amazing at what they do, but they are beautiful, sweet as sugar , and fantastic vendor-buddies turned friends! :)
Okay, so I know this is getting pretty wordy, but I just have to say that I could have DIED over this amazing location! Exposed brick galore, chandeliers, shabby chic furniture, a sweet little courtyard , a rad fireplace, the most amazing light you have ever seen, and so much more! I told Melissa (who manages the venue) that I was ready to move in if she would let me. It was perfection, and I hope to work there tons in the future!
I have a whole lot more to say, but I would be surprised if you were still with me after all my chatting ;) , so I will leave you with some super fun pictures of these beautiful ladies and some fantastic details they put into the shoot!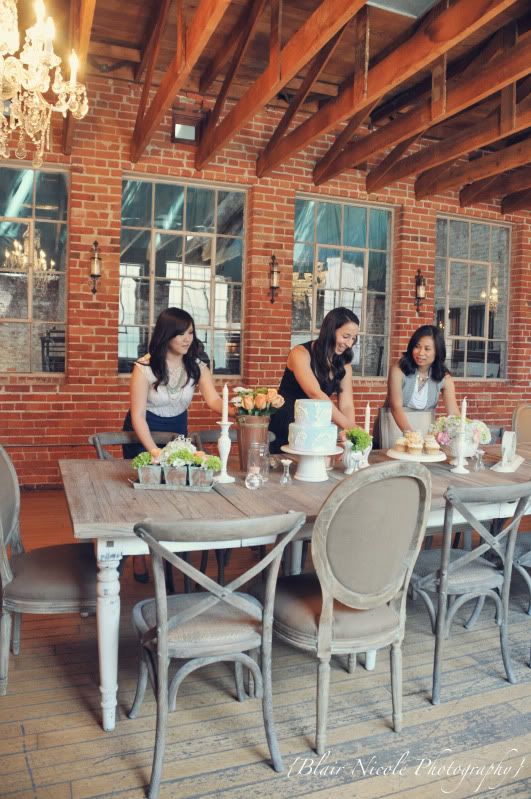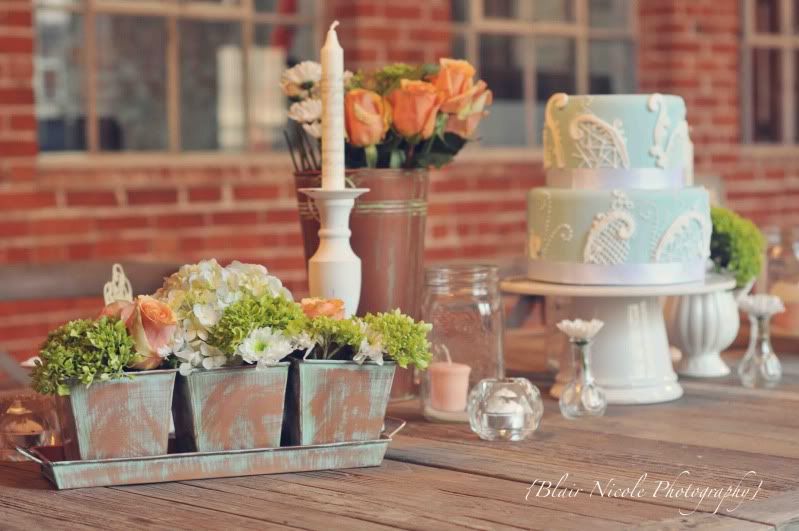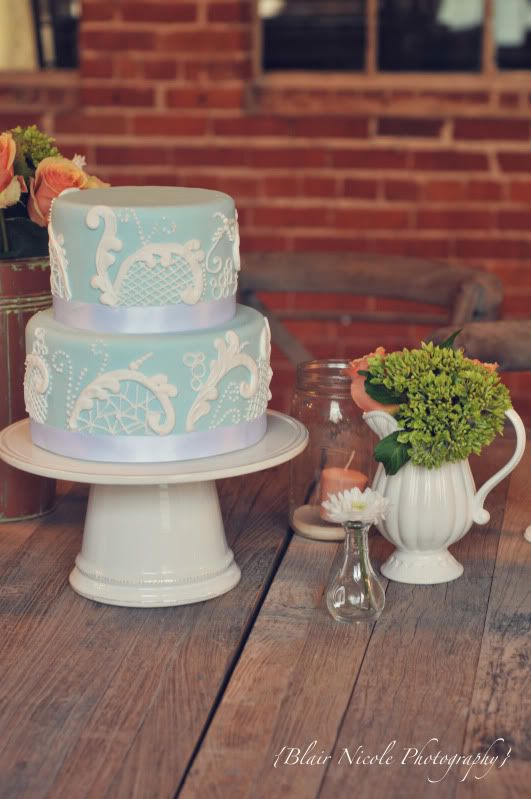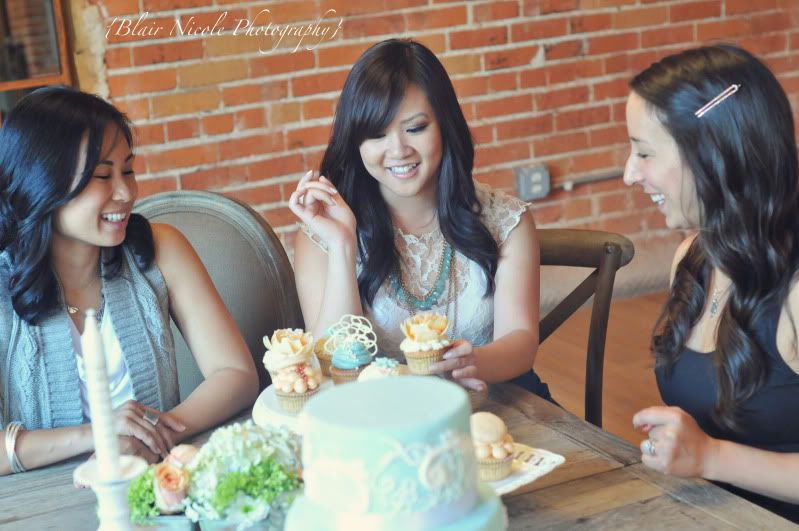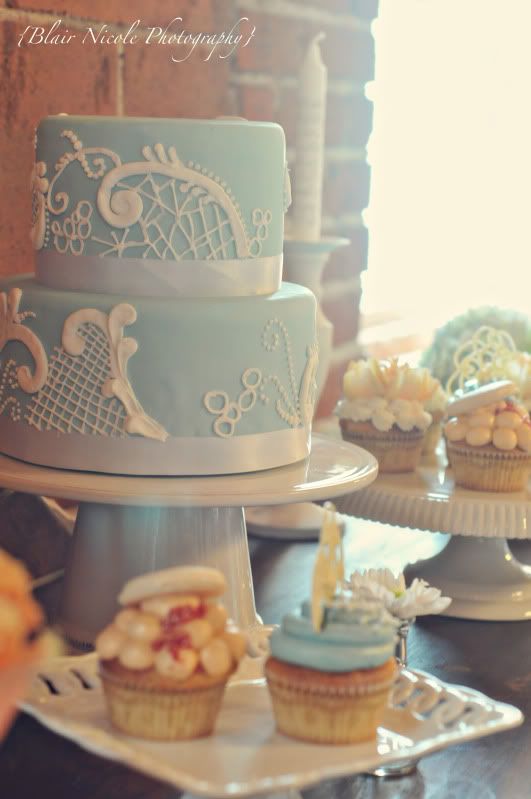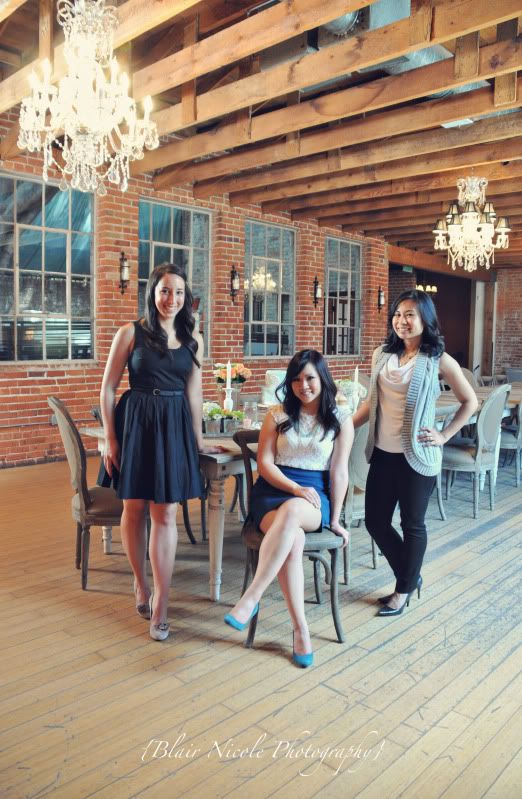 Such a beautiful team of wedding pros! :)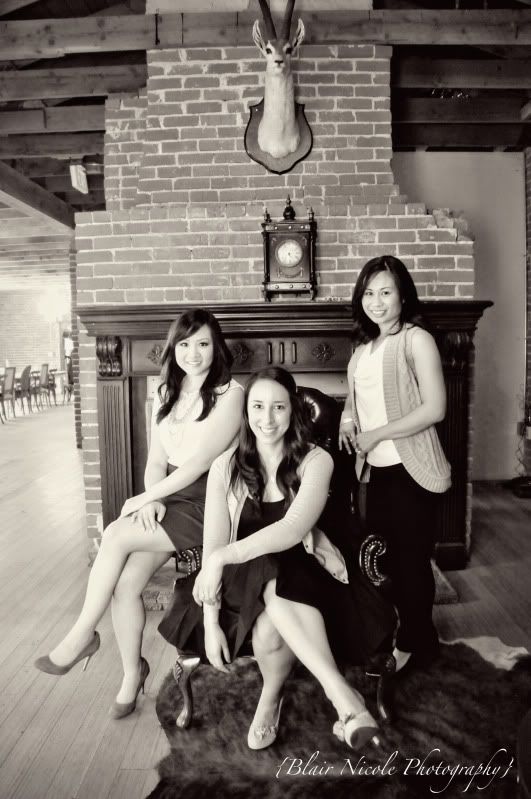 So let me just say, these cupcakes from Cupcakes Couture of Manhattan Beach were some of the best I have ever had. Not to mention, gorgeous! Seriously, go get some! (and pick me up a couple too) :)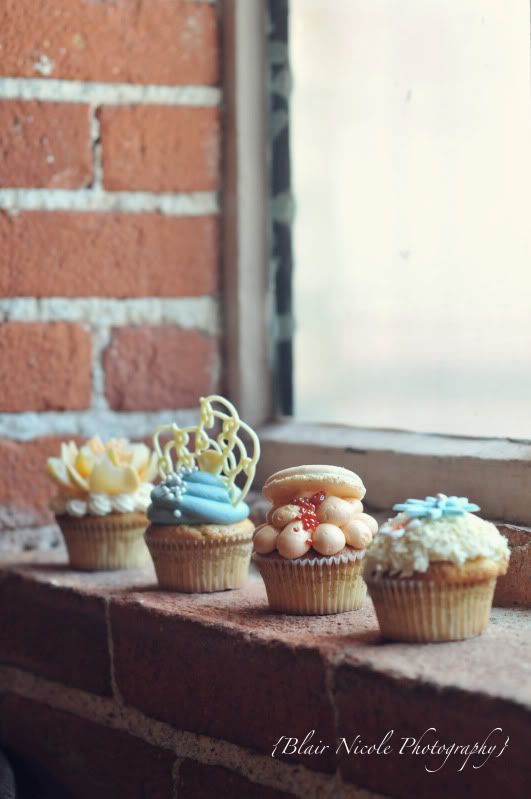 The amazing people that put together this sweet shoot:
Venue:

Carondelet/Tres LA Catering: 627 S Carondelet St, Los Angeles, CA 90057,

(323) 466-1835

,

Melissa Teigue, Director of Sales, Marketing & Operations

, melissa@tresla.com

Cake & Cupcakes: Cupcakes Couture of Manhattan Beach, Jenine Cravatt, jenine@cupcakescouturemb.com

Flowers, Styling, and Design: None other than the fab Orange Blossom Special Events!